Take a virtual tour of our edible landscape, where we mixed edibles into the landscape for a softer, gentler approach to edible gardening that can be approved of by neighbors.
This page may contain affiliate links. Please read my disclosure for more info.
Edible landscaping is an art. It is a two-way balance of both enhancing a landscape with colorful edibles, and utilizing that same conventional landscape as camouflage for other edibles.
An Edible Landscape Tour in Pictures
It can be challenging to figure out what you're seeing in a virtual tour of an edible landscape, however. So we'll take a look at our edible landscape in the pictures below, where I've attempted to label everything for you.
Want to grow fruits, vegetables, and herbs in your front yard landscape without sacrificing curb appeal? Check out my mini guide, The Permaculture Inspired Edible Landscape.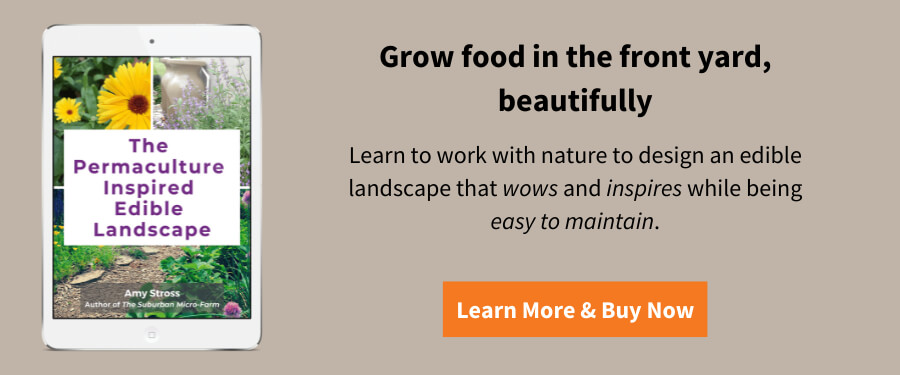 Design comes with time and practice, trial and error. It has taken me some years to figure out which combinations I like. But you don't need a lot of space to yield a lot of produce.
Any new path begins with the first step, however small! Today, just plant something edible (for you or the wildlife) and see what happens!
Here are some of my favorite books on edible landscaping: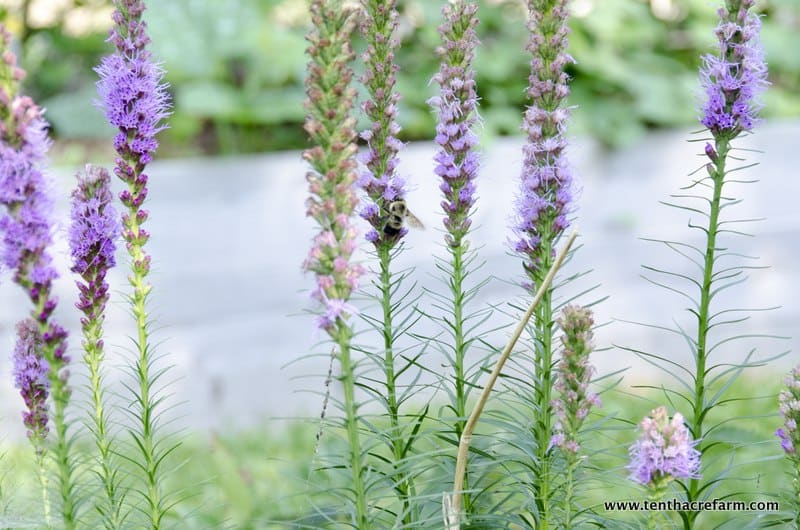 What edible landscaping combinations have you tried?
READ NEXT: